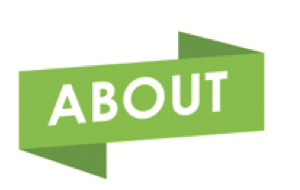 Our Origins
Just over the U.S. Border in the town of Tecate, Mexico, lies a gem for screen printing called Baja Screen Print.
In operation since 1996, Baja Screen Print maintains a veteran bilingual staff with 90% of its original managers still residing since the plant was originally founded. The combination of having a staff well versed in all facets of the garment industry, along with its strategic location, allows shipments to easily cross back and fourth to the US daily.
Baja Screen Print is a Dinsey, Sears, Walmart and SGS approved factory and has produced apparel that has shipped to almost ever major US, Mexican, and Canadian retailer. Target, K-Mart, JCPenny's, Wal-Mart and Khol's are just a few examples.
The plant also operates an efficient labor force, capable of producing over 50,000 pieces daily while maintaining its unmatched reputation for quality!
With over 120,000 square feet of production, office and warehouse space, Baja Screen Print is an attractive turn key source for any US apparel maker.
Technique
Compliance Specialty Print Categories
Above all, Baja Screen print is best known for its superior printing techniques and innovation. In many cases taking basic printing processes and enhancing them into new and different looks the industry has never seen before. Printed Patch, Blow Out Base, Super Gel, Rivet, and Liquid Metal to name a few. These types of techniques give a true three dimensional look and feel to the garment.
Baja Screen Print is also well versed in traditional specialty inks such as Glitter, Crystalina, Photo Chromatic (light activation), Thermo Chromatic (heat activation), Foils, Flocking, Scented Inks, Oversized Jumbo, and Belts.
The entire range of products, applications and inks used by Baja Screenare in compliance with the lead and phthalate standards requires by the U.S. government and the major U.S. retailers as well as by the Consumer Product Safety Improvement Act (CPSIA)